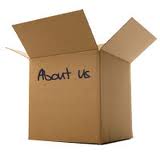 We stand by our Mission Statement:
"To enhance and develop our core competency to meet customer expectations and needs and to attain global and local competitiveness  with emphasis on strategic decision-making and customer management".

MAGNA MOVERS SDN BHD can make your moving experience pleasant and take much of the moving pressure from you. Good forward planning with expert advise from our relocation professionals will ensure a smooth and effective transition to your new home or office.