The process of planning a moving from one location to another  person, be it within the country or abroad, can be an extreme tiresome experience especially if our are already having to the with a new home contracts, a new job or paperwork.
As a professional mover, MAGNA MOVERS can make your moving experience pleasant and takes much of the moving pressure from you. Each task is painstakingly planned and household goods packed to meet our customer's expectations.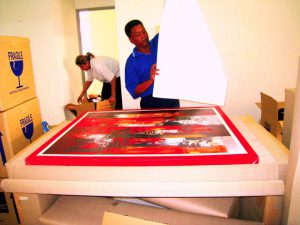 We offer two types of move:
(1) Domestic Move- complete packing and removal service for individuals moving within Peninsular and East Malaysia.
(2) International Move- complete packing and removal services for individuals moving to and from Malaysia.
Our scope of work includes:
   Free estimates of the total removal job

  Free consultation of customs regulations and procedures   regulations.

   Providing supervised skilled and experienced local packers.

   Language proficiency-English/Malay speaking packing supervisors.

   Providing suitable and appropriate packing materials.

   Providing inventory listing, marking and crating

   Providing transportation needs for the move.

   Providing optional insurance package for transit, storage and/or   marine open cover insurance where required.

   Forwarding, customs and port clearance services

   Destination clearance, delivery and unpacking services (applicable for  Door-to-Door services only)